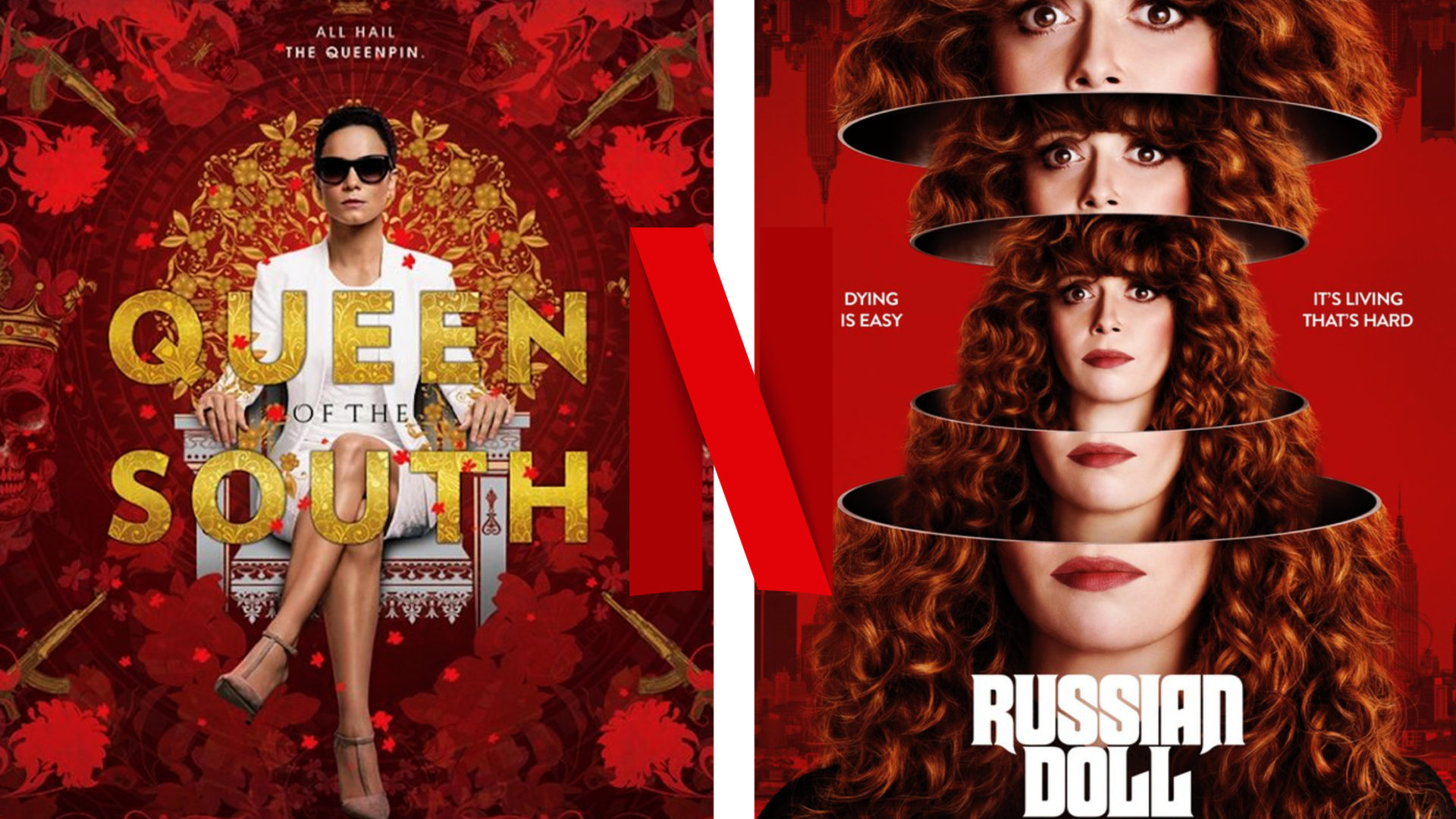 Samedi, on vous partageait la liste de tout ce qui quittera Netflix Canada en avril. Eh bien, il n'y a pas que des départs, il y a bien des nouveautés aussi et laissez-nous vous dire qu'on sera gâtés ce mois-ci! En effet, les nouveautés arriveront en même temps que le beau temps chez Netflix et pour ce qui est du mois d'avril, on peut s'attendre à voir atterrir des titres bien importants et surtout, hyyyyper appréciés du public (allô Queen of the South).
Parmi les nouveautés les plus attendues, il y aura la cinquième saison de Selling Sunset, la deuxième saison de Russian Doll, la deuxième partie de l'ultime saison de Ozark ainsi que les épisodes finaux de Grace and Frankie.
Du côté des documentaires, celui qui relate une enquête sur la mort de Marilyn Monroe, The Mystery of Marilyn Monroe: The Unheard Tapes, pique assurément notre curiosité.
Pour voir la liste de tout ce qui débarque sur Netflix au mois d'avril, glissez ci-dessous.
[content-ad]
1er avril :
Apollo 10 1/2: A Space Age Childhood *
Battle: Freestyle *
The Bubble *
Captain Nova *
Celeb Five: Behind the Curtain *
Forever Out of My League *
Get Organized with the Home Edit: Saison 2 *
The Last Bus *
Tomorrow *
Trivia Quest *
3 Days to Kill
300: Rise of an Empire
8 Mile
Abby Hatcher: Saison 2
Casual: Saison 1
Casual: Saison 2
Casual: Saison 3
Casual: Saison 4
Cats (2019)
The Chronicles of Riddick
CoComelon: Saison 5
Emma (2020)
The Kingdom
The Lincoln Lawyer
Lucky Number Slevin
The Mummy
Munich
Never, Rarely, Sometimes, Always
PAW Patrol: Saison 8
Pride & Prejudice (2005)
Rambo: Last Blood
Ride Along
Scary Movie 2
Warcraft
4 avril :
Angel Has Fallen
Better Call Saul: Saison 5
5 avril :
Ronny Chieng: Speakeasy
*
6 avril :
Furioza *
Green Mothers' Club *
Jimmy Savile: A British Horror Story *
Michela Giraud: the Truth, I Swear! *
The Ultimatum: Marry or Move On *
7 avril :
Mile 22
Queen of the South: Saison 5
8 avril :
Dancing on Glass *
Dirty Lines *
Elite: Saison 5 *
Green Eggs and Ham: Saison 2 *
The In Between *
Metal Lords *
Tiger & Bunny 2 *
Yaksha: Ruthless Operations *
9 avril :
My Liberation Notes *
Our Blues *
10 avril :
House of 1,000 Corpses
[content-ad]
11 avril :
Aileen Wuornos: American Boogeywoman
12 avril :
The Creature Cases *
Hard Cell *
The Rhythm Section
13 avril :
Almost Happy: Saison 2 *
Our Great National Parks *
Smother-in-Law *
Today We Fix the World *
The Ultimatum: Marry or Move On *
14 avril :
Ultraman
: Saison 2
15 avril :
Anatomy of a Scandal *
Choose or Die *
Heirs to the Land *
Mai *
One Piece Film Z
16 avril :
LEGO Friends: Girls on a Mission: Saison 1-4
Man of God *
17 avril :
Richie Rich
Selena
19 avril :
Battle Kitty *
Pacific Rim: The Black: Saison 2 *
White Hot: The Rise & Fall of Abercrombie & Fitch *
20 avril :
The Marked Heart *
Russian Doll: Saison 2 *
The Turning Point *
Yakamoz S-245 *
21 avril :
All About Gila *
He's Expecting *
22 avril :
Along for the Ride *
Heartstopper *
The Secret Life of Pets
Selling Sunset: Saison 5 *
The Seven Lives of Lea *
26 avril :
American Gangster
David Spade: Nothing Personal *
27 avril :
Bullsh*t The Game Show *
The Mystery of Marilyn Monroe: The Unheard Tapes *
Silverton Siege *
28 avril :
Samurai Rabbit: The Usagi Chronicles *
Bubble *
29 avril :
Grace and Frankie: Saison 7 – Les épisodes finaux *
Honeymoon with My Mother *
Ozark: Saison 4 Partie 2 *
Rumspringa *
YOUTH v GOV
[content-ad]